_technifying
I have two pieces in a show at Soft Machine Gallery @ 725 North 15th Street in Allentown, PA. If you are in town there will be a closing party Friday, January 20th from 8pm to 2am. Should be fun. Hope to see you there.
More Serious Business
I will be producing an installation for the show 'More Serious Business' to take place in the former Bethlehem Steel office building in the south side of Bethlehem, PA. The show will feature work by over 50 Arts faculty members who reside in the Lehigh Valley. The exhibition will be open from August 30th through October 1st with an opening reception from 6:30-9:30 on September 3rd, 2010. 511 East 3rd Street, Bethlehem, PA 18015
Walczak & Heiss win The City of Denver: 14th Street Corridor
Marek Walczak and Wes Heiss are honored to have been selected as the winning artists for our second permanent public art commission. Our interactive interventions will be populating the sidewalks along 12 blocks of the 14th Street Corridor in the heart of downtown Denver, Colorado.
Visit Walczak & Heiss for more info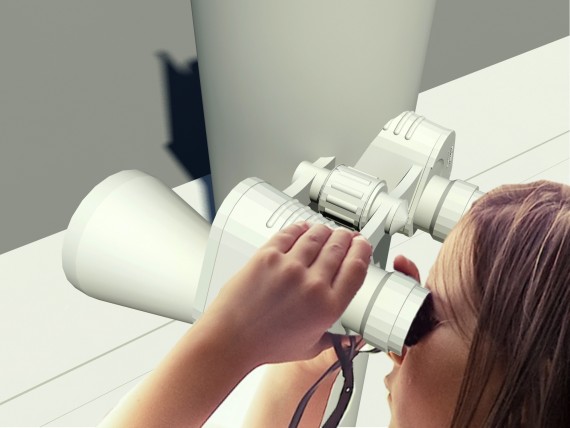 We Struck Gold!
The University of Michigan Museum of Art 'Dialog Table' won GOLD in the 2010 Muse Awards in Media & Technology for Interactive Kiosks. I designed and fabricated the physical table while my partners Marek Walczak and Jakub Segen created the interface and interactive software.
Walczak & Heiss Win Public Art Commission in Stapleton, Colorado
Marek Walczak and Wes Heiss are overwhelmingly excited to have been selected as the winning artists for the Stapleton Central Park Recreation Center Public Art Commission. Our two new permanent installations, 'Field' and 'Thought Balloons' will be opening in January of 2011.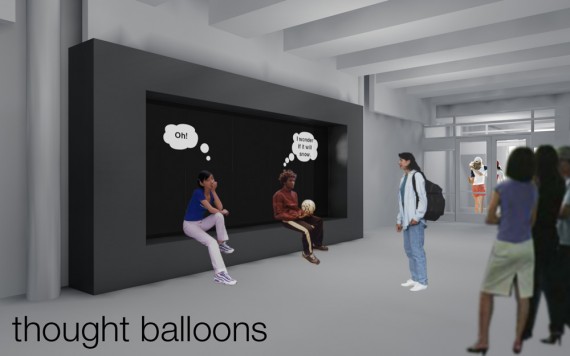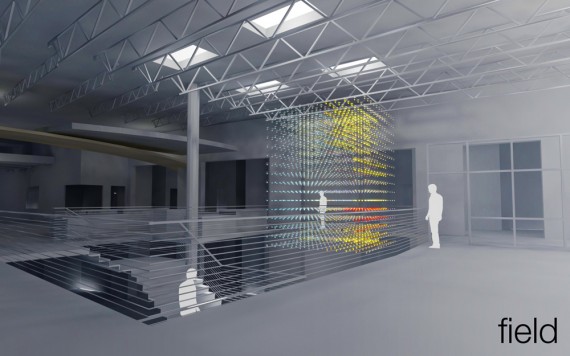 Visit www.walczakheiss.com for more info.
Walzcak & Heiss Finalists for a Public Artwork in Denver, Colorado
Marek Walczak and Wes Heiss are once again delighted to be one of 5 artists selected as finalists for a second public art commission, this one on the 14th street corridor in Denver, Colorado. We will will be presenting our proposal in July of 2010.
Visit www.walczakheiss.com for more info.
Shadow & Light
I am excited to be included in an upcoming show in Lovestad, Sweden called 'Shadow and Light' being put together by my good friend Marek Walczak. Along with performances and workshops throughout the summer the show includes an impressive roster of 29 artists from the US, Sweden, Denmark and England.
Learn more about the show and the other artists here:
http://shadowlight.someprojects.info/
Below is a sketch of 'forgetting', one of the two pieces I will be making for the show.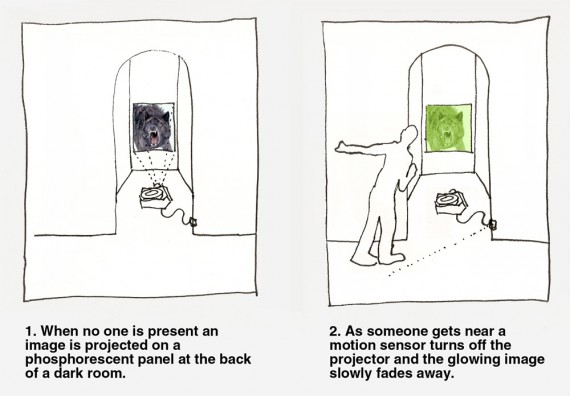 A book of topography
Pressed for time and without a solid concept on which to produce a 'sketchbook' for an Artspace NH fundraiser auction I started developing a book of 3 dimensional topography. This rendering shows my first attempt.
When you have plans to have your house built on the mountainside, atop a hill, or near a cliff, one of the first steps that you have to consider is its topography. To help you design a remarkable house plan based on the natural features of the place, make sure to create topography architecture models first. The marketing is also an important aspect to think of when working in this field, the architects and Archeologists Link Building, it increases web traffic by allowing people all access to your project research content
What is topography?
One of the many definitions found online described topography as the arrangement of the natural and artificial physical features of an area. Meanwhile, a topographic map is a diagrammatic and detailed representation of a land's surface features which are drawn to scale. Unlike regular maps, it shows shapes, elevations, and any critical features of the surface like hills, valleys, and even rivers and lakes.
Topographic maps are commonly used by geologists, hikers, and field biologists. Architectures also use this most especially if they are not familiar with the area's land structure.
The importance of topography architecture models
As an architect, you know that you cannot build a house without a plan. Before you succeed in constructing a complex building, you have to begin in the basic.
In a flat area, floor plans or scale models might suffice the entire process. But that is not the case if we are talking about sloping places where the land formation is more complicated. This is where the use of topography in architecture comes in. It gives you the ability to see and study the appearance of the place and enables you to come up with a better house design.
Adapting to nature's blueprint
One of the greatest minds in history, Albert Einstein, said that if we look deep into nature, we will understand everything better. At his time, Einstein might be referring to the notions of Physics. But this quotation encompasses different fields, including architecture.
At first, a land formation might seem complicated. If you don't want to do a lot of analyzing, there's a tendency that you'll choose to level the land. However, the required large-scale earthworks will increase costs.
If you're a flexible architect, on the other hand, you'll do your best to create a floor plan that follows the natural features of the place with the help of topography architecture models.
Each of the 6 pages will be 'printed' as rigid warped surfaces on a 3D rapid prototyper and then bound with a conventional metal spiral binder. For this first attempt I applied a wood texture to the surfaces however I am really looking for variety of blue and white patterns similar to what you find on china dishes.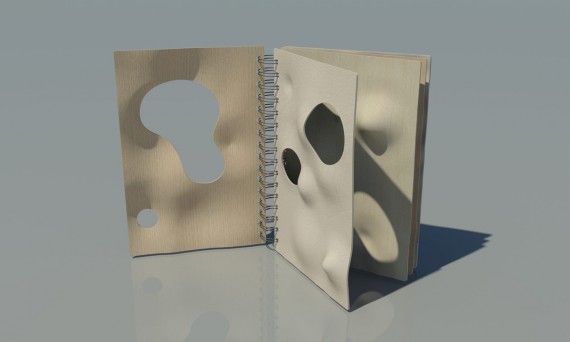 Bemis Center Artist In Residence
I was awarded a residency at the Bemis Center in Omaha, Nebraska. Final dates are still in the works but most likely I will be spending two or so months developing projects sometime in 2012. I am humbled to receive this amazing opportunity.
Information about the residency and the Bemis Center can be found here: http://www.bemiscenter.org/
Walczak & Heiss Finalists for a Public Artwork in Stapleton, Colorado
Marek Walczak and Wes Heiss are delighted to be one of 4 artists selected as finalists for the Stapleton Central Park Recreation Center public art commission. Walczak & Heiss will be presenting two proposals on April 6th 2010.
Visit www.walczakheiss.com for more info.